San Francisco's strange detour from paradise to parody
Story by John King and Heather Knight
Photos by Dorothy Edwards | Design and development by Maegan Clawges
September 18, 2015
San Franciscans have long worried that the future is bleak, that the "real" city is in danger of disappearing forever. But these days, it's hard not to look around and wonder if the nostalgic cynics and apocalyptic doomsayers might finally be right.
The San Francisco of 2015 is a city where the median house price tops $1 million. Where venture capitalists spent $6.1 billion on companies in the second quarter of this year. Where vending machines dispense juice that costs $10 and a bowl of chili in formerly working-class Bernal Heights costs $15.
In a city where political activism is an art form — we often lead the way in cultural shifts, like the change in attitude on same-sex marriage — the focus is on crafting apps that help people hire someone to park the car, remind boyfriends to send flowers and ensure we never have to pack our own bag for a business trip.
Is the emperor wearing no clothes? Not even a tech-logo hoodie? Is this bubble about to burst? Or is this the birth of a strange, self-absorbed city of ever-more-glaring extremes?
We do know this: Not everyone is enamored with today's San Francisco.
Brendan Maloney, a school district carpenter who started an online apparel company called San Francisco Native in his spare time, wishes he could buy a home in the city where he was born and raised. Too bad he doesn't have a million in cash sitting around.
"You see Maseratis driving down Cabrillo Street in the Richmond District," he said. "It's absurd."
Comedian Lisa Geduldig produces the only-in-San Francisco Kung Pao Kosher Comedy, a Jewish comedy show at a Chinatown restaurant on Christmas. She has lived at 17th and Guerrero streets in the Mission for 26 years.
"I live one block away from Valencia Street, where there's a new restaurant that opens up every 15 minutes. How many chocolate shops does Valencia need?" she said. "Everything is insane. So much of it is like, 'Is this an Onion article or not an Onion article that people are posting on Facebook?'"
That one she saw about a one-bedroom apartment for rent in the Mission for $6,800 a month? Not an Onion article.
"I did the math: $80,000 for rent for a year?" she said. "You could buy three houses in Buffalo, N.Y."
Clearly, this is a moment worth documenting, if only so future San Franciscans can think either: "Those people were nuts" — or, perhaps, "Remember the good old days when you could get a one-bedroom in the Mission for $6,800?"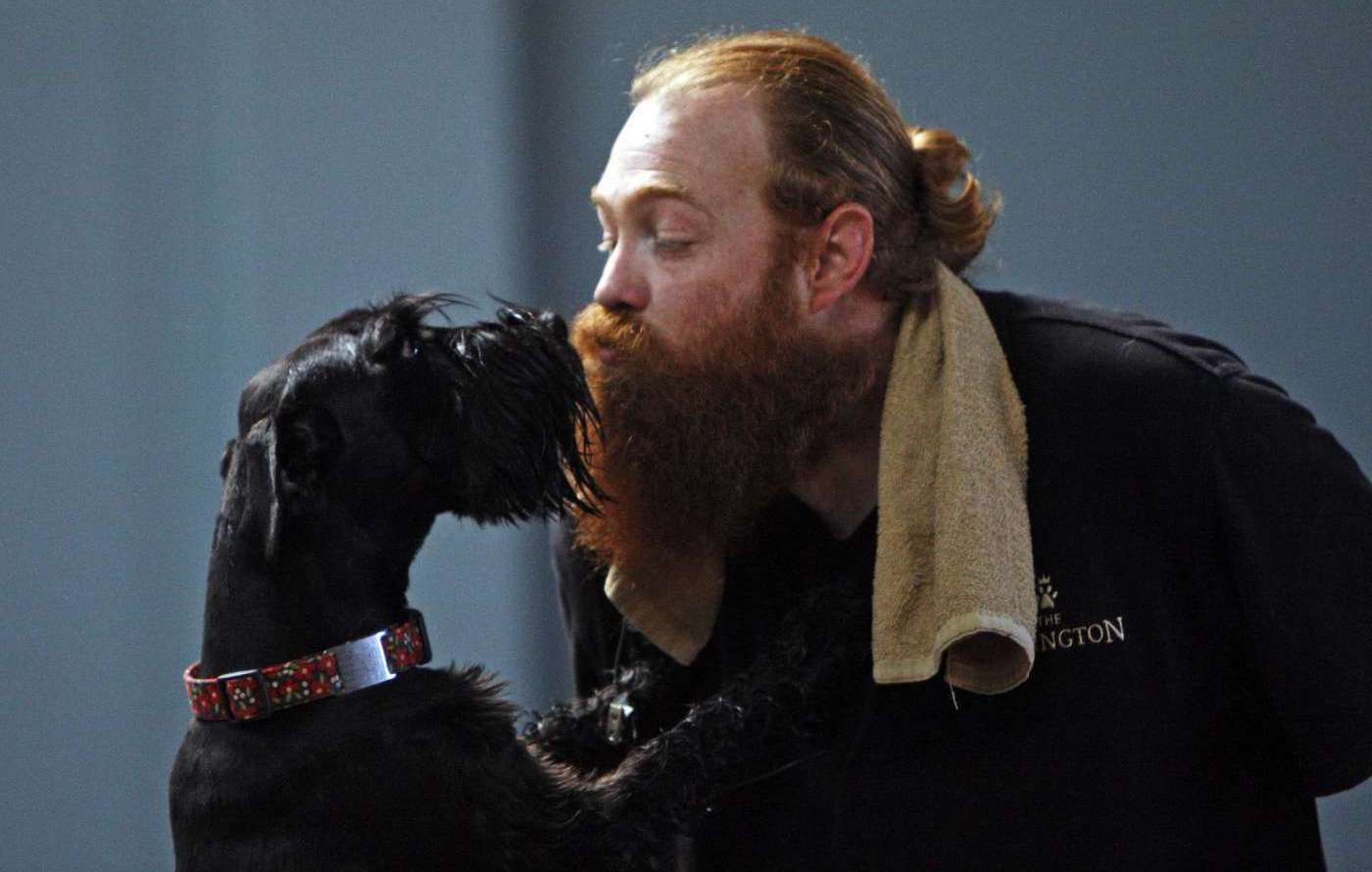 What follows — certainly not a definitive list — are postcards from the bizarre in a place just too taken with itself. These are strange days in San Francisco, where the future has arrived with disruptive glee. And lots of really expensive juice.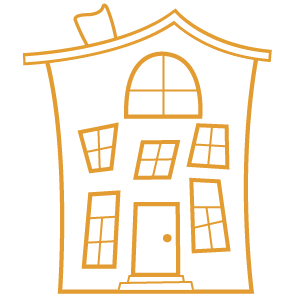 Real estate
Micro unit, mega $$We all know today's housing market is unfathomable, with eye-popping prices in hard-to-figure locales. Even by unreal estate standards, it's hard to grasp the idea that a 291-square-foot condo sold in April for $415,000. It's on the second floor, so we're not talking views ... and it's at Seventh and Howard, not a locale you'd want to show your parents. Or anybody else.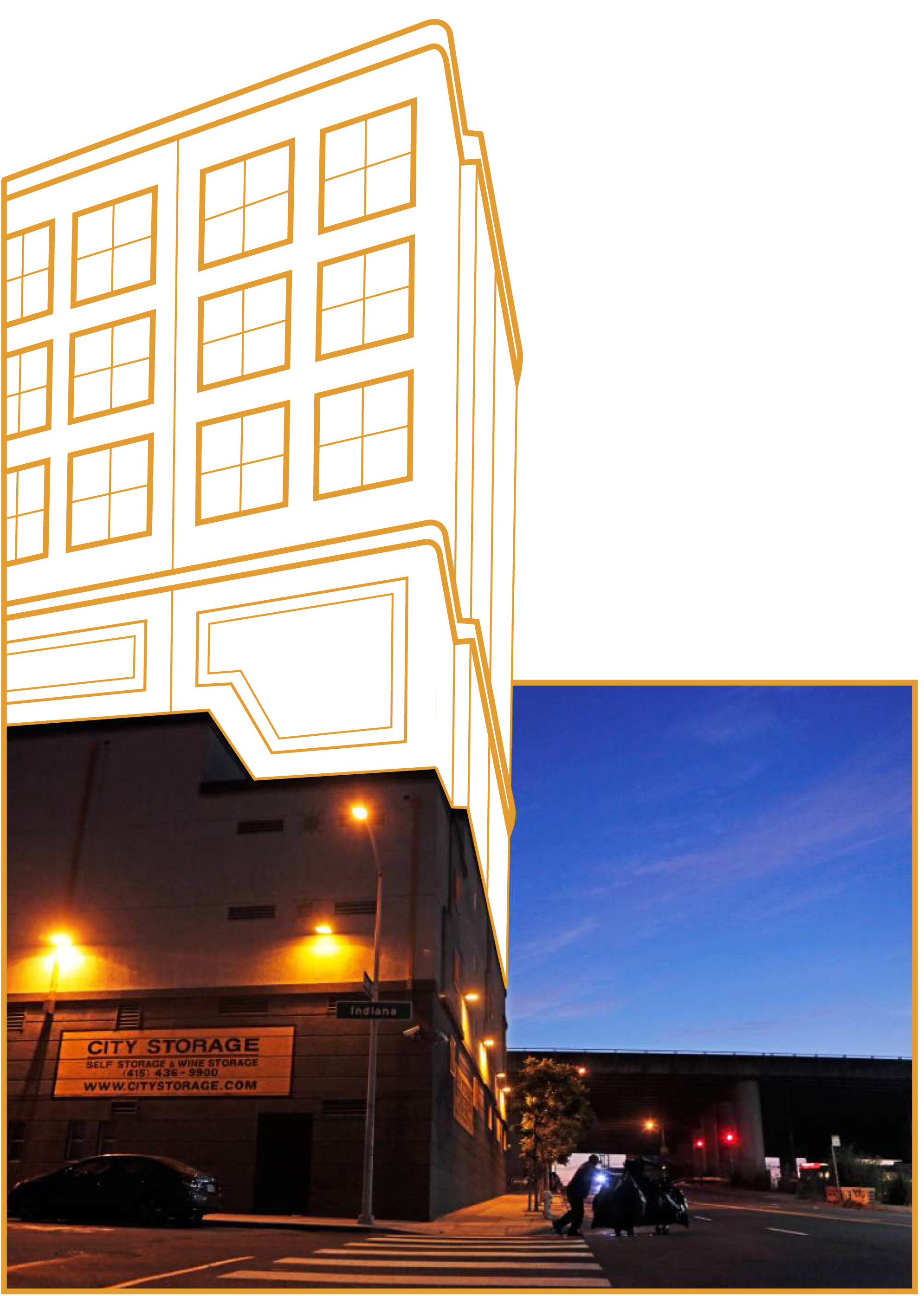 A little on the top Now that once-raffish Dogpatch is a hot address, no wonder that the owner of a self-storage center on Mariposa Street next to I-280 wants to build housing there. But get this: The 17 "penthouse" units would be on top of the existing four-story facility. At least residents won't need to check 511.org for traffic conditions, because the elevated roadway will be right outside their windows.
Jarring indeedCompared with Seventh and Howard, a.k.a. Outer Skid Row, the $928,000 asking price for a two-bedroom house in the Inner Richmond sounds reasonable. Until you consider that in April it was full of rats, spiders, mold, 300 jars of urine — and the decomposed body of a woman who authorities speculate had died several years before. Far from scaring off buyers, the "major fixer" sold for $1.56 million.
Disrupt the mallMany shopping malls have hard-to-lease space. But only in Everybody's Favorite City would Westfield San Francisco Centre fill empty storefronts outside Bloomingdale's with Bespoke, "coworking, demo and event spaces ... where tech and retail marketplaces converge." Among the amenities? A climbing wall, a bocce ball court and "libraries with sleep nooks." Hey, it beats the food court.
The Next Big Thing 2.0The average asking price for downtown rents is hovering near $70 a square foot, twice the rate in 2009. And here's something we didn't see even at the peak of the dot-com boom in 2000: Brokers tell of a tech firm seeking 60,000 square feet of space — think big supermarket — that has all the money it needs from investors but is so new that the founders haven't yet come up with a name.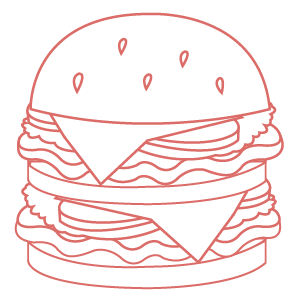 Food
Retro, for a price Gone are the days when we only splurged on food and drink that sounded splurge-worthy. Now there's a cachet to artisanal ... comfort food. Such as the $15 chili at the Old Bus Tavern in Bernal Heights ("slow cooked chuck"). Or, the $14 grilled cheese sandwich at the Nectar Wine Lounge in the Marina. Though we'll wager your mom's grilled cheese didn't include pickled vegetables.
Since Blue Bottle made the transition from alleyway find to budding international chain, independent coffee vendors are doing their best to one-up one another on the caffeinated front. The current front-runner might be Stanza Coffee Bar on 16th Street near Guerrero. Each day there are three small-batch coffees available — "pour over," natch — at prices ranging from four to eight dollars a cup.
Another craze: takeout food aspiring to be more than takeout. Which brings us to the aptly named Plate. The pitch? Your $14 or $18 order of Quinoa Stuffed Pepper comes on ... a real you-know-what. Not only does the website promise "restaurant quality china" that can be reused, there's "no need to transfer your food and mess up the presentation." Why are we surprised this is in the Marina?
Remember when $12 cocktails seemed exorbitant? How quaint. These days, the house martini will set you back a shaken, stirring $18 at Epic Steak on the Embarcadero. Yes, the olives are stuffed with Point Reyes Blue Cheese, and no doubt it goes well with the $90 porterhouse. But honestly, Red's Java House is looking better every day.
Getting juicedThis entire survey could focus on the craze for juices that do wondrous things at wallet-purifying prices. We'll only mention two: JuiceBot, a vending machine that dispenses one of four juices into a glass jar — $10 a pop. And just $3 gets you a shot of blue-green algae at Juice Shop, a local chain: Not only is it "nutritionally diverse," we are told, it's "pressed and bottled daily in San Francisco."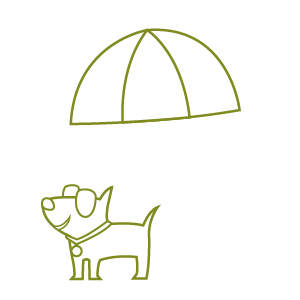 ifestyle
Four stars for FidoIn an affluent city with roughly 12,000 more dogs than kids, it's no wonder there's a world of luxury puppy care and grooming. Dog guardians have options such as the Pawington, a "Tahoe-inspired resort" near the airport that opened last year and offers spa packages with names like "Eye Envy and Blue Berry Facial" and "Paws and Listen." Yes, we're talking about dogs.
Closing the book(store)Last year Redfin named Bernal Heights, once a working-class area, the country's "hottest neighborhood." Perhaps it's no surprise, then, that Badger Books on Cortland Avenue has been replaced by the Epicurean Trader, which offers "small batch artisan products" like farmstead cheese and charcuterie, a monthly craft whiskey club and "cold brew mint coffee soap." We think that's soap that makes you smell like coffee, not coffee that tastes like soap.
Meat and greetFor a city rife with vegans and vegetarians, there sure is a lot of focus on meat. You can even spend a long weekend learning all about flesh and how to cook it at Belcampo Meat Co.'s meat camps. For a cool $2,500, you can go "glamping" for two nights at the foot of the Cascades, learn butchery and open-fire cooking skills, and eat a roasted goat. Personal trainers, masseuses and a $4,000 chartered plane trip are optional side dishes.
What? Me thoughtful?Maybe your girlfriend doesn't want to smell like coffee or vacation at a meat camp. What might she like? If you're stumped, turn to BetterBoyFriend.me, a monthly gift service founded in March by Dan Sullivan, a Harvard grad who used to work in private equity. Now he and his team of personal shoppers can make sure wealthy tech bros stay in their partners' good graces by providing flowers, salsa dance lessons and soaps that smell like soap.
Precious playSure, you can go fancy bowling at Lucky Strike, play fancy miniature golf at Urban Putt or play fancy arcade games at Brewcade. But where is the fancy pingpong? Coming soon, thanks to Susan Sarandon. The actress-turned-pingpong-bar-backer is bringing her sixth outpost of Spin to the corner of Third and Folsom this winter. Think cocktails. Think dinner. Think 16 pingpong tables. No word yet on fancy beanbag tossing, but it's got to be on the horizon.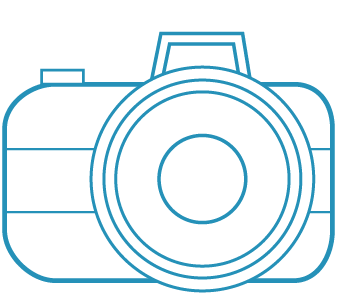 Tech
Velvet rope, begone!Broke-Ass Stuart, the writer, television impresario and mayoral candidate, invented a game called "App or Crap?" in which he quizzed a tech writer to see if he could distinguish between real apps and fake ones. Here's our version: BottlesTonight to let you prepay for liquor and cover charges at a club. "Show up to the club, skip the line, have a baller nightlife experience." It's app, not crap — and, yes, that fact probably makes you want a stiff drink.
Better than behavingEver regret that drunken Facebook post? Enter Sobrr — also app, not crap. Tagged "life in the moment," the San Francisco social networking app makes everything expire in 24 hours. It was founded by Bruce Yang, a former software engineer for LinkedIn, after a Vegas bachelor party involving hungover groomsmen frantically deleting everything they'd posted the night before. It's almost as inspiring as Hewlett-Packard being founded by friends in a Palo Alto garage.
It's in the bag (we hope)Business travel got you down? Sluff off that pesky packing chore with DUFL — also app, not crap. (OK, we confess, everything in here is real. That's the point.) Like just about every task a wealthy tech executive may have on his to-do list, packing too can be farmed out with an app and lots of cash. DUFL, which has an office on Natoma Street, allows you to store your clothes in a personal closet and pick which pieces you want to pack for each trip virtually. Clean and neat clothes will be waiting for you at your destination. It costs $9.95 a month to have a closet and $99 per trip.
Cruising of a sortFinding room for all those techies who flood San Francisco for big annual conferences can be a challenge. During Dreamforce, for instance: Salesforce chartered the Dream Boat, a luxury tub from Celebrity Cruises that served as a floating hotel for 1,100 conference attendees. Docked at Pier 27, rooms ranged from $250 to $850 a night ... dinner buffet and karaoke lounge extra.
Or, take a nap Be it glasses or watches, wearable technology is a huge trend. One that took our breath away was Spire, a $149.95 device that can be clipped to your belt or bra to track whether you're breathing deeply enough. Intended to reduce stress, it sends notifications when you need to breathe more deeply. It can also track your breathing over time to show when you're stressed, where you tend to be stressed and what tends to stress you out. Constant notifications? Seems stressful, but the Third Street company does have prominent backers including UCSF.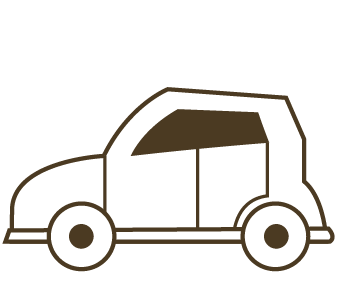 Transportation
Hey, where's my car?San Francisco has spawned not one but two personal valet startups — as in young adults who appear in logoed apparel and drive off with your car, presumably returning at your summons. One is Zirx, the other Luxe. Both now have beachheads in other connected cities, but they could have launched only in a city where Dante's nine circles of hell include the search for parking in North Beach.
Big wheel for big boysIn the good old days of 2014, when a maker of electric self-balancing unicycles came to San Francisco seeking publicity, it seemed like a signal that the bubble was about to bust. One year later, they're an almost-common sight on Valencia Street. Given that they cost in the neighborhood of $1,800, all we can say is that's a lot to spend on this boom's Segway.
Going (non-)postalWho needs the post office? Venture capitalists have poured $50 million into Shyp, which premiered last year with the slogan "We'll take it from here." The idea is that letting someone else deal with wrapping items and sending them off is a noble endeavor, so much so that the "couriers" who show up at your door are also called "heroes." As long as your credit is good, they're at your service.
Crash before takeoffUntil Google comes up with self-driving planes, or Uber takes to the air, even the most disruptive innovator is likely to spend downtime in the midst of mere mortals at mundane airports. Thank goodness that Ron Conway and other frequent-flier angel investors have invested $4 million and counting in LoungeBuddy — which ranks airport lounges and was founded by a 22-year-old.